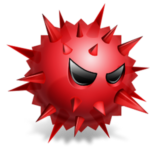 Signs your Computer is Infected.
James of RenoGeek, is Reno's expert at removing Spyware, Viruses and other forms of Malware from any computer system.
If you are in the Reno area please feel free to call 775-313-1951 should you need any help getting spyware or a virus removed from your system.
Here are some of the signs that your system may have a virus or some form of spyware/malware on it.
1. You start your computer and your web browser opens to display advertisements.
2. Your Web browser's home page changes and you can't change it back.
3. Web pages are unexpectedly added to your Favorites.
4. New toolbars are unexpectedly added to your Web browser.
5. You start to get popups when you surf the web saying you have a virus or spyware and need to call a 1-800 phone number.
6. The Web browser suddenly closes or stops responding.
7. Your default search page has been changed.
8. You see black boxes (Dosbox) open and close real fast.
9. Your antivirus or antispyware program taskbar icons are grayed out, flash on and off or no longer work.
10. You get pop-ups asking if its ok to unblock a program for the Windows firewall.
11. When checking your email you have lots of warnings about email that was undelivered.
12. You get emails from people you do not know asking you to take them off your mailing lists.
13. Your Internet Service Provider sends you a message to stop sending spam.
14. Your PC gets real slow.
15. You find new antivirus or system utility icons on your desktop.
16. Your asked to renew your antivirus products before you thought you had to.
17. You see new icons (never seen before) by your system clock saying you need to update, scan or fix your system.