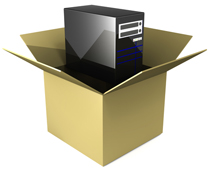 Reno Computer Setup.
Need help getting all that information from the old computer? .pst files from outlook? Favorites from ALL your web browsers? Quickbooks and Tax software backups?  All your Music, Pictures and Videos? Do you need to setup a Microsoft or local account on a Windows 8.1 or 10 system? RenoGeek, is the expert for all types of Computer Setup in Reno Nevada.
Do you remember what happened to that printer setup disk? Did you know that most new computer systems have been setting on a shelf for months and sometimes years and are not up to date with their drivers, security patches and other important software. RenoGeek, can make sure your system has the newest, most up to date software before you start using it.
RenoGeek, can help you with all these things and more such as setting up a backup program for your new PC and the security it needs. So it does not get infected right out of the box. Call today to setup a service call. And enjoy your new system instead of spending weeks setting it up.