RenoGeeks Free Software.
Over the forty years I have been working with computers I have written hundreds of programs. Listed below are some of the more popular programs I have created and hosted here at RenoGeek. If your looking for one of my older software titles please contact me directly.
---
RenoGeek's Strong Password Generator Version 3.00
RenoGeek Strong Password Generator 3.00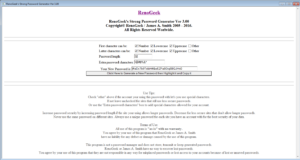 RenoGeek's Strong Password Generator Version 3.00 is an update to both Version 1.00, 2.00 and the online form that's been hosted here in the past. This new desktop version will let you generate strong passwords on the fly to use with your online accounts. Version 3.00 now adds a more complex default password string and improvements to the user interface.
Everybody now knows how important it is to use strong, hard to guess passwords with your personal data and files.
Strong Password Generator version 3.00 is a small, standalone (No install required) desktop program that will quickly produce random, very hard to guess passwords for you to use.
---
System Information 2017
A simple program to gather information about your system and the programs on it.
---
God Mode Installer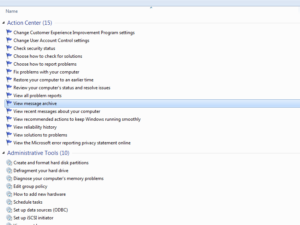 RenoGeek's God Mode Installer will install the special folder needed to activate God mode in Windows. This special folder/link will then let you view all control panel items and much more. Very useful as newer versions of Windows makes it harder to find these items.