On-site Computer Repair in Reno. Call 775-313-1951
RenoGeek has been providing computer repair services since 2005. Our mobile, on-site computer support is done right at your Reno home or office. Meaning your computer gets fixed without the hassle of dragging your equipment all over town and with less downtime. RenoGeek can help with all your computer needs.
James, the owner of RenoGeek has been working with computers since 1975. And is one of the most experienced computer techs in Reno, NV.
RenoGeek also provides expert Virus removal, Data recovery and Backup services that both protect your data and prevents you from being a victim of Ransomware.  We also do website setup, maintenance and design.  If it's done on a computer and your in Reno, we can help you right at your Home or Office.
With over 40+ years of experience building, programming and working in the PC support and repair field, James the owner of RenoGeek has pretty much done it all. He can help you with any computer related issue. Providing expert on-site services at your location, anywhere in the Reno Nevada area. So now there is never a need to travel all over the Reno / Sparks area to fix your PC again. The computer store comes to you!
Easy Computer Repairs: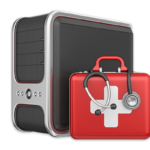 Computers are tools that most find hard to live without today. And with this growing dependence comes frustration when your computer is not working as it should. RenoGeek's goal is to make your Computer repair as painless as possible. And not to overwhelm you with confusing computer terminology.
No Surprise Charges: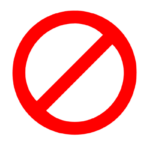 I charge what I quote you! That's it! My rates NEVER increase because you have a virus, need data recovery, have a networking problem or run a business from your home. I don't nickel and dime your computer repair because I know when you get good service you will keep coming back and let others know about RenoGeek. Over 85% of my new customers are from word of mouth.
Award Winning Computer Repair and Support: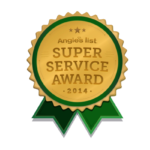 James, the owner of RenoGeek has won numerous programming awards over many years. He has also earned many industry certifications and RenoGeek has won 2 Angie's List Super Service Awards for its Computer Repair Services. As well as Holding an A+ BBB rating.
Free Answers to your Computer Questions:
RenoGeek is happy to answer your computer repair questions. Feel free to contact us via the phone or email. In many cases you might not even need a repair or we can get you going with a few simple tips.
On-site Computer Repair is just Better:
On-site computer repair at your home or office is just better then unplugging everything and dragging it to a computer store across town. A store will never see how your computer is setup and they can't see how it's used or what else is connected to it. So a computer repair may not even work once you get it home. With onsite service you have time to ask questions and learn about your computer.  RenoGeek will never rush you and will make sure all your questions are answered before leaving. You won't be a faceless nobody in line, like at stores.
Being on-site, issues with your computer can be spotted that you might not even know you had. Or a clue that gives insight to what repair you need can be seen firsthand. A technician that can come to where the computer is being used gets to see the whole picture. You can never see everything at a shop.
With on-site service your computer is fixed faster and more accurately because the technician knows everything going on at your location.
So don't drag your computer all over Reno and wait to get it back. Find out why our onsite service beats many computer repair shops in Reno, NV. for both speed and satisfaction.
Free Pickup and Return:
For repairs that can not be completed onsite or for busy people that do not have the time to wait for a computer repair to be completed,  RenoGeek offers free pickup and return of your equipment.  With this free service,  the computer store is always near you! (*Standard Shop Fees Apply).
Contact:
RenoGeek is easy to get ahold of. Just call 775-313-1951 or email james@renogeek.com