Onsite Computer Repair in Reno. Call 775-313-1951
RenoGeek has been providing computer repair and maintenance services since 2005. Our mobile onsite computer repair services are done on location at your Reno business, residence or home office. Meaning your PC gets fixed without the hassle of dragging your equipment all over town and with less downtime.
James, the owner of RenoGeek has been working with computers since 1975.
RenoGeek can also help with Virus removal, Data recovery,  Backup plans that protect your data and prevents you or your company from being a victim of Ransomware.  We also do website setup, maintenance and design.  If it's done on a computer and your in Reno, we can help you right at your Home or Office.
With over 40+ years of experience building, programming and working in the PC support field, James the Owner of RenoGeek has pretty much done it all. He can help you with any computer related issue. Providing expert onsite services at your location, anywhere in the Reno Nevada area. So now there is never a need to travel all over the Reno / Sparks area to fix your PC again!
Easy Repairs: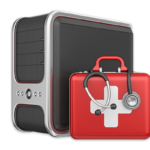 Computers are tools that most find hard to live without today. And with this growing dependence comes frustration when your computer is not working as it should. RenoGeek's goal is to make your Computer repair as painless as possible. And not to overwhelm you with confusing computer terminology.
No Surprises: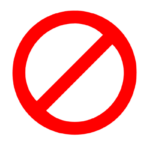 I charge what I quote you! That's it! My rates NEVER increase because you have a virus, need data recovery, have a networking problem or run a business from your home. I don't nickel and dime your computer repair because I know when you get good service you will keep coming back and let others know about RenoGeek. Over 85% of my new customers are from word of mouth.
Award Winning: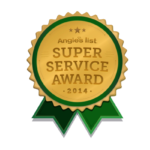 James, the owner of RenoGeek has won numerous programming awards over many years. He has earned many industry certifications and RenoGeek has won 2 Angie's List Super Service Awards for it's Computer Repair Services. As well as Holding an A+ BBB rating.
Free Computer Pickup and Return: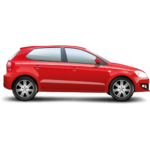 Got a complicated computer problem? Or maybe you can not wait around or take time off for a repair to be completed? Not an issue! RenoGeek offers free pickup and return of your computer system at no extra charge.
(*Regular shop fees apply)